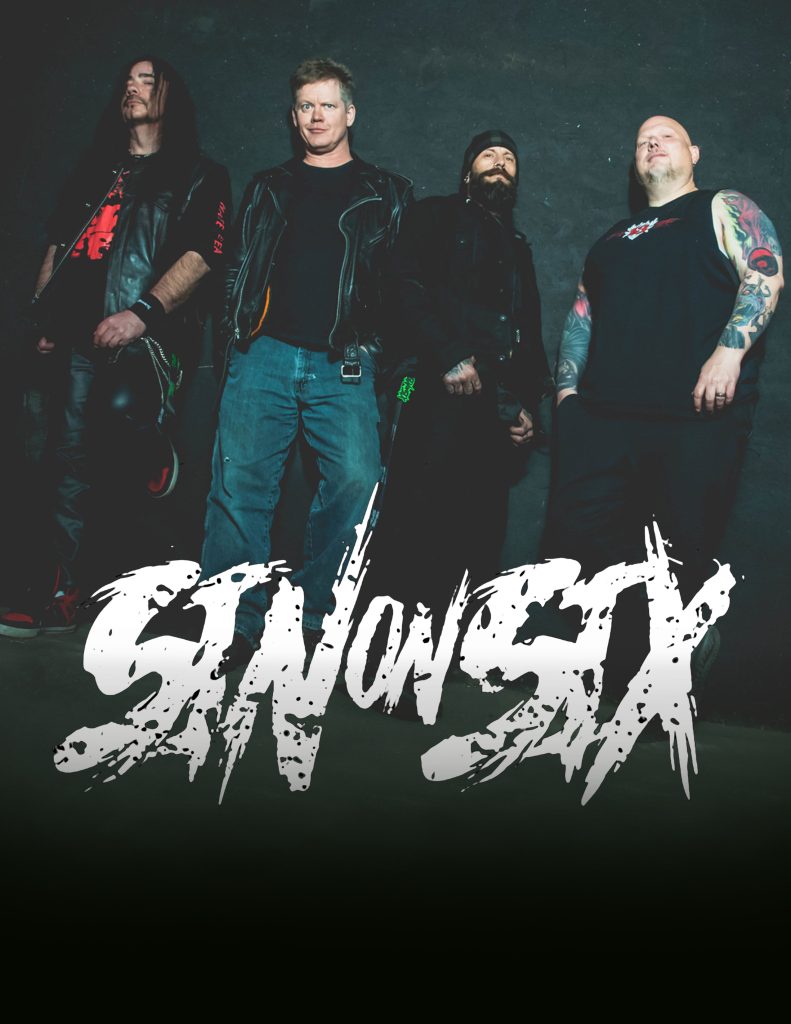 Bio
Sin On Six is a four-piece, Hard Rock and Groove Metal band based out of Englewood, Colorado. Founded in 2019, the members brought their vast musical backgrounds together to create a sound as unique as they are. A sound that can only be Sin On Six.
With many years of stage and recording experience, the band knows how to command a crowd and deliver a live performance that is both professional and entertaining.
Sin On Six released their EP "Fading" in 2020 and followed that release with two more singles "No Surviving" and "Die Trying".
Members
RJ Robles – Vocals
Randy Jaymz – Guitar/Backup Vocals
CJ Power – Drums
Rusty Pete – Bass Guitar/Backup Vocals
Notable Performances
Texas Hippie Coalition
Flotsam and Jetsam
Tora Tora
Powerman 5000
Sabastian Bach at The Gothic Theater
Great White
HedPE
Adema
Crazytown
Quiet Riot
Buckcherry
Saliva
For Booking Contact SinOnSixBand@gmail.com